SPECIALISTS IN EMPLOYMENT LAW
WELCOME TO
A C EMPLOYMENT SOLICITORS
For twenty years, we have worked closely with businesses and individuals in Southampton, Portsmouth and throughout Hampshire, in all manner of employment law cases. We're here to help protect your rights and ensure every party we represent is satisfied.
We've been practising employment law in Southampton since the turn of the century, and have represented a vast range of employers and employees across a wide range of cases. You can find out more about the areas we specialise in using the button below.
FIND OUT MORE
We are fully operational during the Covid-19 pandemic and able to offer video appointments via Zoom, Skype or by telephone on 02382 543800.
Alternatively, please contact us to book a socially-distanced in-person appointment at our Southampton offices, where we operate to government Covid-19 business guidelines.
Whether you are an organisation looking to amend contracts or an
employee searching for advice on family-friendly rights, we are here to help.
Call us on 02382 543800 to find out how.
EMPLOYERS
No matter what industry you are in, our experts in
employment law are able to advise on all aspects of your legal processes.
FIND OUT MORE
EMPLOYEES
Protecting your rights is our highest priority, and we work with you to understand the nuances of corporate law and company regulations.
FIND OUT MORE
We're amongst the most trusted employment lawyers in Southampton.
But don't just take our word for it. See what our clients have said about us:
A.C. Employment solicitors helped me at a time when I needed professional assistance and without Amanda I would have been lost in a maze of paperwork and litigation. She was a star who with her experience and expertise guided me to a satisfactory conclusion and I am thankful for that and would have no hesitation in recommending her services for anyone who has an issue with their employer.

Rob Mullen
As the senior member of the UK arm of a large French company, Amanda provided me with invaluable advice and guidance to assist my departure from the company on the strongest possible footing. This advice was often given out of normal business hours.

Whilst this is not an experience I would want to repeat, the £70k compromise agreement with legal fees paid that Amanda negotiated has gone a very long way to helping me move forwards.

Chris T
I was very impressed with Amanda Capon. I found her to be very professional and accessible and would recommend her without any hesitation. I would not have managed without her help .

IS
We have been using A C Employment Solicitors for nearly three years now and in that time Amanda has dealt with a number of contentious issues on our behalf with great success. We are an SME with no in-house legal support and so when issues arise Amanda has a very good way of enabling us to understand how to deal with each issue in a logical way, providing step by step support through until completion. We are very pleased to retain AC Employment solicitors continuing a great long term relationship with such a professional firm.

Rooster Sailing Ltd
Amanda Capon of AC Employment Solicitors handled my dismissal from a senior position with a national charity. Amanda very quickly grasped the context of my distressing situation and made sure I fully understood the legal position and the options open to me. She was very supportive, reassuring and professional in every detail - a lovely person to work with at such a distressing time.

Mrs. Vaughn
Our Principal solicitor, Amanda Capon, has more than 20 years' of experience working as a company solicitor for employment.
SAn expert in employment law, she's equally adept at handling cases for both employers and employees. She is a friendly and approachable solicitor who deals with employment issues from the economic perspective as well as for the good of the business.
"In any moment of decision, the best thing you can do is the right thing and the next best thing is the wrong thing – the worst thing you can do is nothing."

Theodore Roosevelt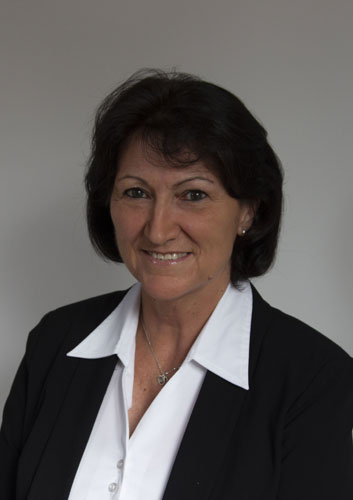 If you need to speak to a specialist in employment law, please use the contact form below. All discussions are discrete and confidential. Your privacy is our highest priority.
Call us on 02382 543800 or fill out the form below.