If you're looking for legal advice to deal with whistleblowing policies for your organisation, we can help.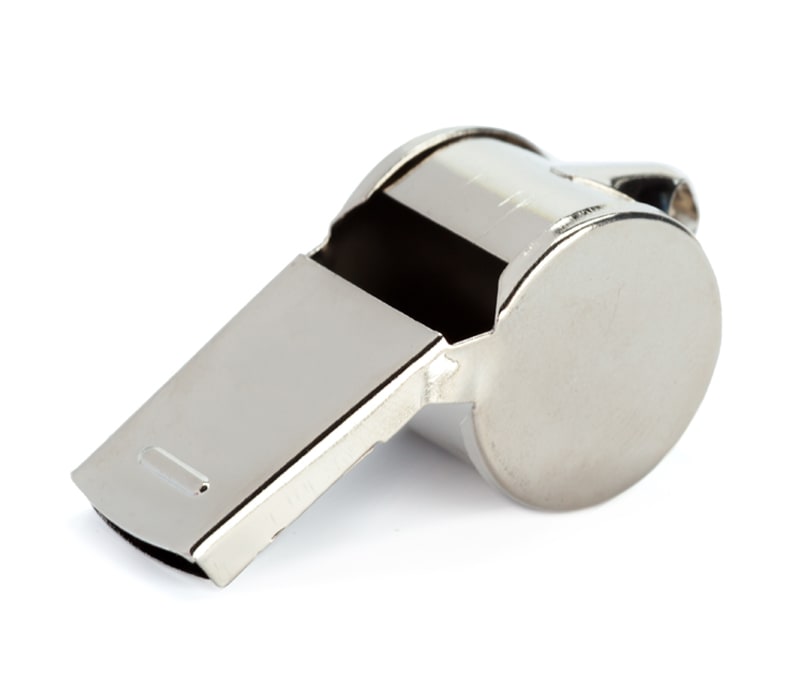 ABOUT THE PRACTICE OF

WHISTLEBLOWING
Whistleblowing is a term given to the action of an employee speaking out about a serious wrongdoing by one's employer, something that has attracted a lot of high-profile media attention in the last decade.
Regardless of your industry sector or size, having a specific whistleblowing or speaking-out policy is a vital starting point for employees to address any issues they may see within your business.
Inevitably, the more successful whistleblowing practices are those that provide easy access to reporting mechanisms and support.
The success of these practices is not just important for employees but employers as well. This is because active encouragement of disclosure at an early stage means concerns are raised, identified, addressed and eliminated often before they escalate or require external intervention.
WHY IS PROTECTION

IMPORTANT?
Providing effective protection for whistleblowers is important for employers for several reasons including internal control of risk, avoiding unnecessary litigation, limiting reputation damage and protecting staff morale. It can also be important to avoid criminal liability.
HOW YOU CAN REDUCE BUSINESS

RISK
Implement a whistleblowing policy setting out procedures to which staff can refer to assist in confidentially reporting concerns about illegal, unethical or otherwise unacceptable conduct.
The whistleblowing policy must be in place to ensure that it enables the worker to bypass the level of management where the problem may exist.
Publicise the policy internally and train management in its principles and operation. Make it clear that victimisation of a whistleblower will lead to disciplinary action.
Investigate disclosures promptly and keep the whistleblower informed as to the progress where possible. Silence or apparent inaction may lead the whistleblower to become suspicious and make a disclosure externally.
Do not rely on confidentiality clauses to prevent external disclosures as they are unenforceable if the disclosure is protected. Taking action against a whistleblower for breach of confidence may amount to unlawful detriment.
Consider introducing a confidential whistleblowing hotline.
Whistleblowing is a topic of increasing significance in many sectors, with certain industry sectors being subject to particular scrutiny and areas where familiarity with the sector requirements and practices can be key. Many organisations also fall under regulatory or similar bodies which may play a role in whistleblowing.
Initially, it would be of value to audit your existing practices to bring everything up to date to ensure all that is required is in place, protecting the Company.
DO YOU NEED MORE WHISTLEBLOWING HELP?
Then speak to us today for a no cost, no obligation discussion